Marble tombstone angel,with white marble material,just finished recently.the delicate deatils we can see clearly,white tombstone looks like very clear and pure.
Firstly ,we prepare the large GX white marble block ready to cutting the rough outline,then carve master start carved the details after print the drawing,after the thousands of times polish we will get the high quality workmanship.tombstone angel cemetery will be ready to delivery.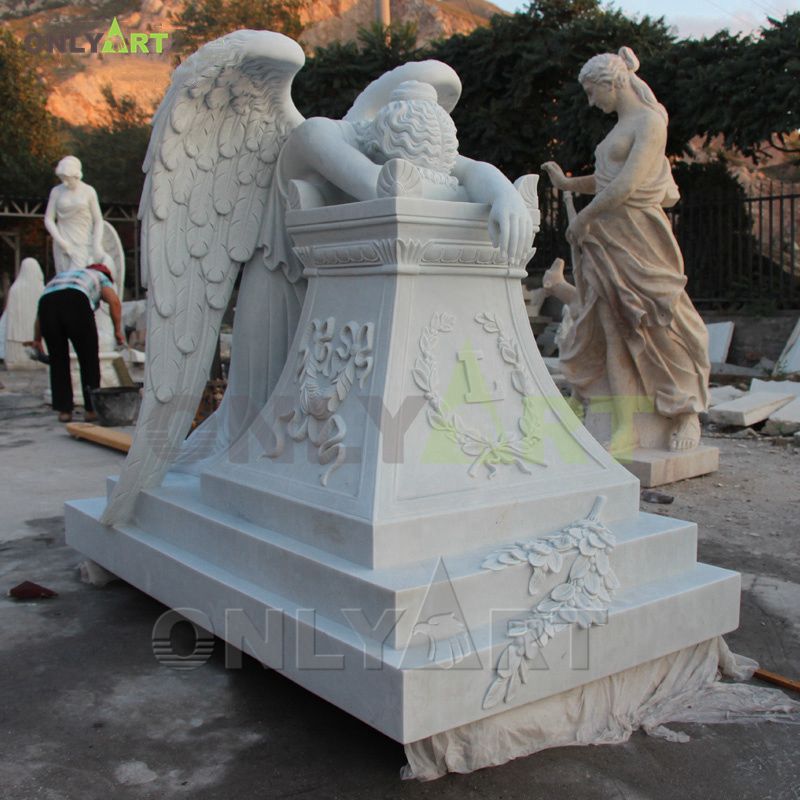 Why choose the white marble material make the angel tombstone?On the one hand,white symbolizes cleanliness, purity and holiness,on the another hand, natural marble will be solid not easy to broken and will not fade for outdoor after the long time sunshine and rain even snow.The is the good choice for the tombstone with angel .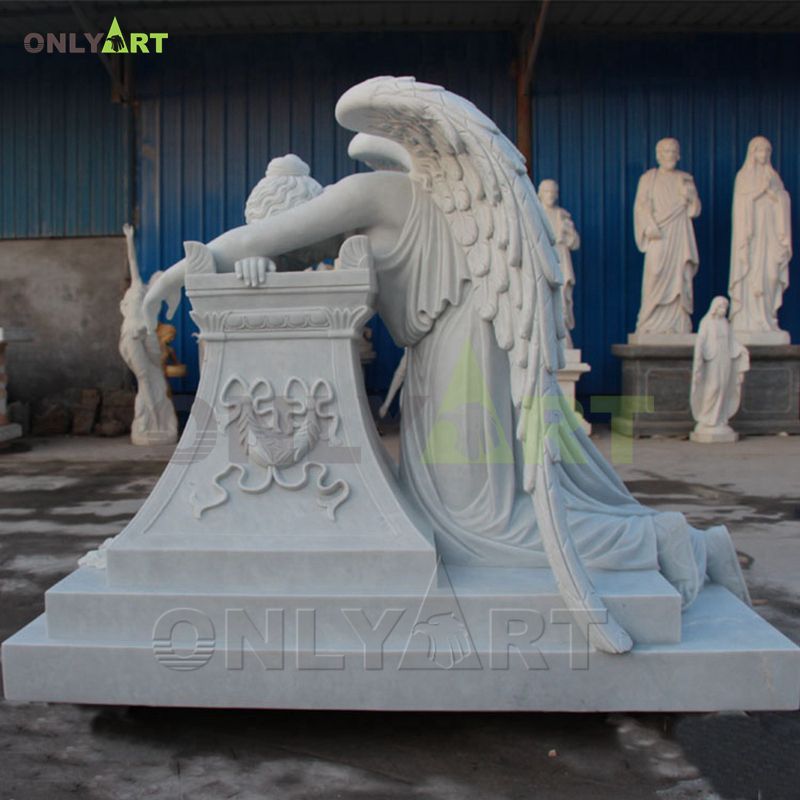 Our advantage is we make the marble statue all carved by hand,our carve master carved by hand with heart who will be poul the sould and emotion into this artwork.this is important meaning for the tombstone.