Famous artist Fernando Botero Angulo introduction:

Fernando Botero Angulo (born 19 April 1932) is a Colombian figurative artist and sculptor, born in Medellín. His signature style, also known as "Boterismo", depicts people and figures in large, exaggerated volume, which can represent political criticism or humor, depending on the piece. He is considered the most recognized and quoted living artist from Latin America, and his art can be found in highly visible places around the world.
Such as bronze horse sculptures, bird sculptures, fat woman statues, soldier statues, cat statues, ballet woman statues, etc. are very popular among everyone. Using them to decorate your own cities and parks is a very good choice. It can attract more people to pay attention to sculpture, pay attention to the author, and pursue spiritual and soul satisfaction.

Only Art Sculpture factory bronze fat woman engineering case:
This bronze woman sculpture length is 1.8 meters,This sculpture continues the exaggerated spirit of the artist Fernando Botero. A fat woman is lying naked on the ground and holding one in her hand. Things like cigarettes look very comfortable, and the artist portrays this vividly.
This is a photo of the factory's clay film. Our factory uses the traditional lost wax method to cast bronze statues.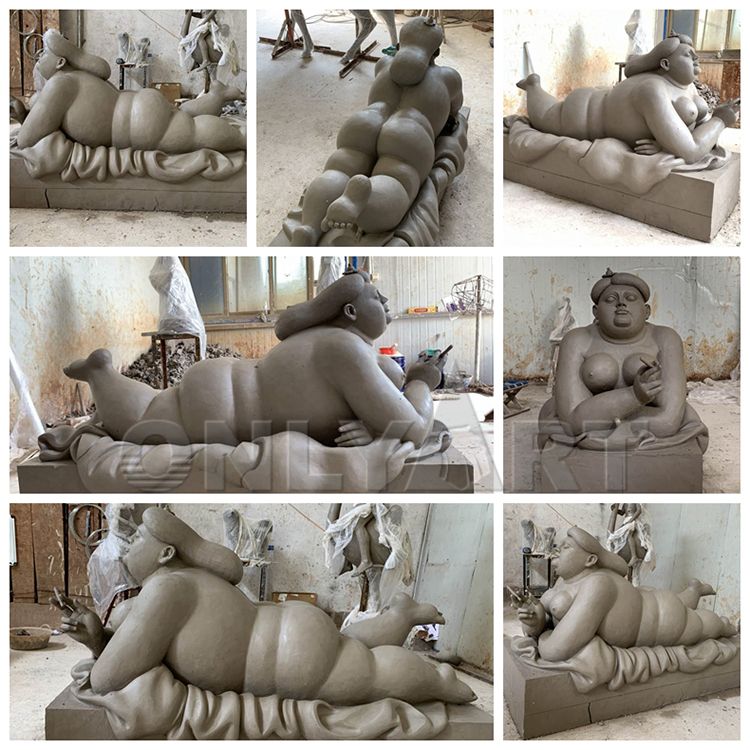 Lost wax casting process:
Model making——Reverse mold——Cast wax——Remove wax——Polishing——Open the sprue——Sizing——Burn out——Test——Pouring——Demoulding——Metal polishing. Finally, the metal castings are ground and polished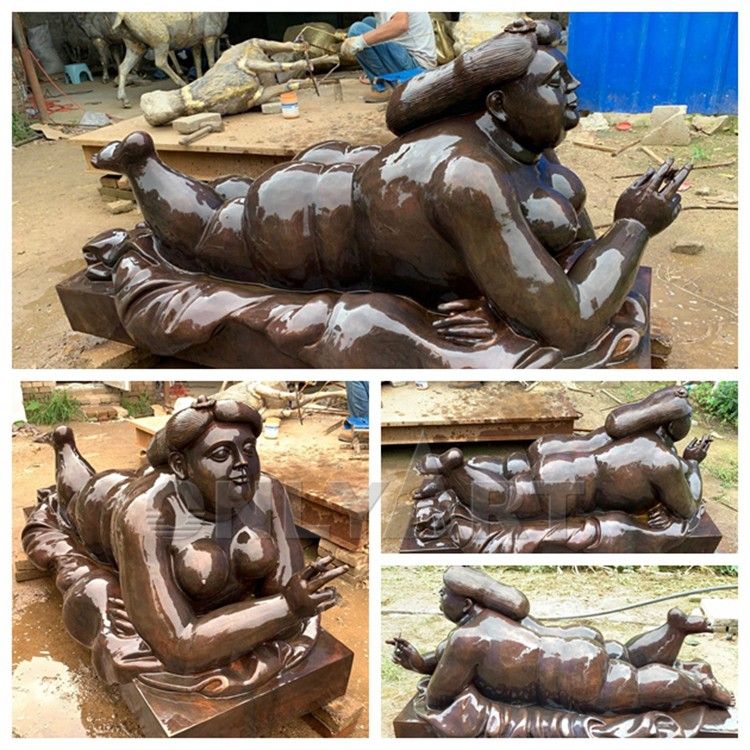 Through the lost wax casting method, we got a beautiful bronze woman sculpture. She looks so pleasing, very beautiful and full of artistic sense. Modern design art sculpture, bronze statue. Our company can also produce other bronze sculptures, such as standing woman statues, lying woman statues, sitting woman statues, modern bronze statues, bronze park statues, outdoor bronze statues, life-size bronze statues, etc. Customize the bronze statue according to your requirements, we will communicate with you in every link of production. Like details, colors, and sizes, we will do it to your satisfaction.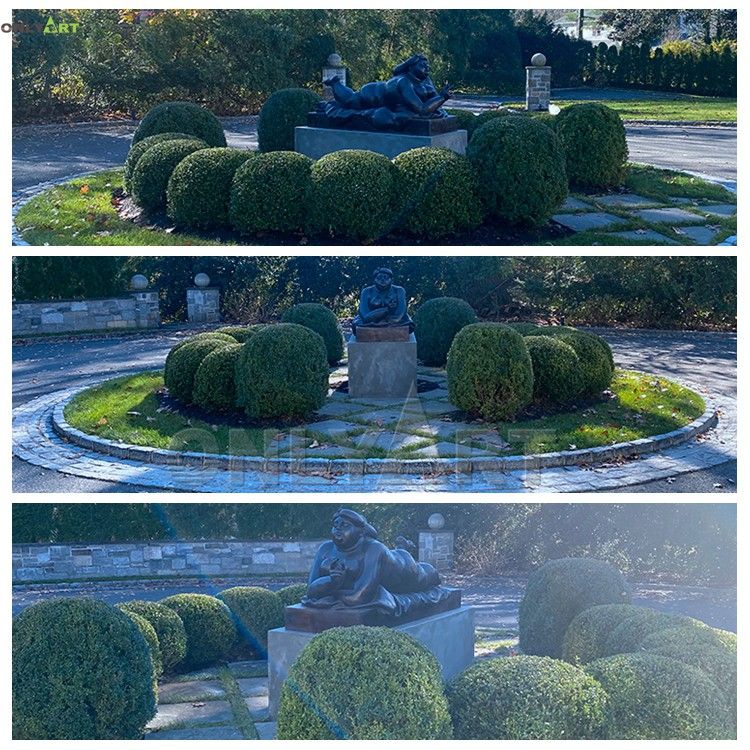 The last photo is a photo specially taken by the client. The client placed the sculpture in the outdoor garden. The sculpture is surrounded by trees. Under the sun, the bronze sculpture is full of brilliance and attracts much attention. This is really a meaningful sculpture! Bronze sculpture manufacturer, casting process. The goal of our factory is to pass the meaning of sculpture to every country and every person. The bronze fat woman sculpture not only injects the soul of the customer, but also injects it. The soul and philosophy of the artist, I hope this sculpture can bring people different feelings and enlightenment.